Originally a committee of the Lakeshore Pembroke Welsh Corgi Breed Club, Lakeshore Pembroke Welsh Corgi Rescue became a separate entity when it incorporated in 2006. We are a 501(c)(3) non-profit and donations to our organization are tax deductible as permitted by law.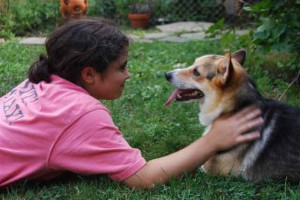 Our organization's mission is to rescue purebred Pembroke Welsh Corgis in Michigan, Iowa, Indiana, Illinois, Wisconsin and Minnesota. We accept owner surrenders as well as rescue dogs from shelters and other rescue organizations. If you need to surrender your corgi please look in our "How to Surrender Your Dog" section for more information. If you are looking to adopt a Pembroke Welsh Corgi, please check out our "How to Adopt" information
 We rely entirely on donations and adoption fees to fund our activities. We are not funded by the Lakeshore Pembroke Welsh Corgi Club or the Pembroke Welsh Corgi Club of America. Your donations enable us to continue to help homeless Pembroke Welsh Corgis in need. When we rescue a dog, the first thing that happens is a very thorough health check. We always make sure the dogs are healthy and stable before placing them in their forever homes. All this medical care, fostering, transporting and caring for our rescued pups can be expensive.
Support via PayPal

---
Paypal is a secure way to use either your credit card or bank account to make an online payment. You can either make a one time donation or sign up for a monthly donation plan.
Make a one-time donation via Paypal.